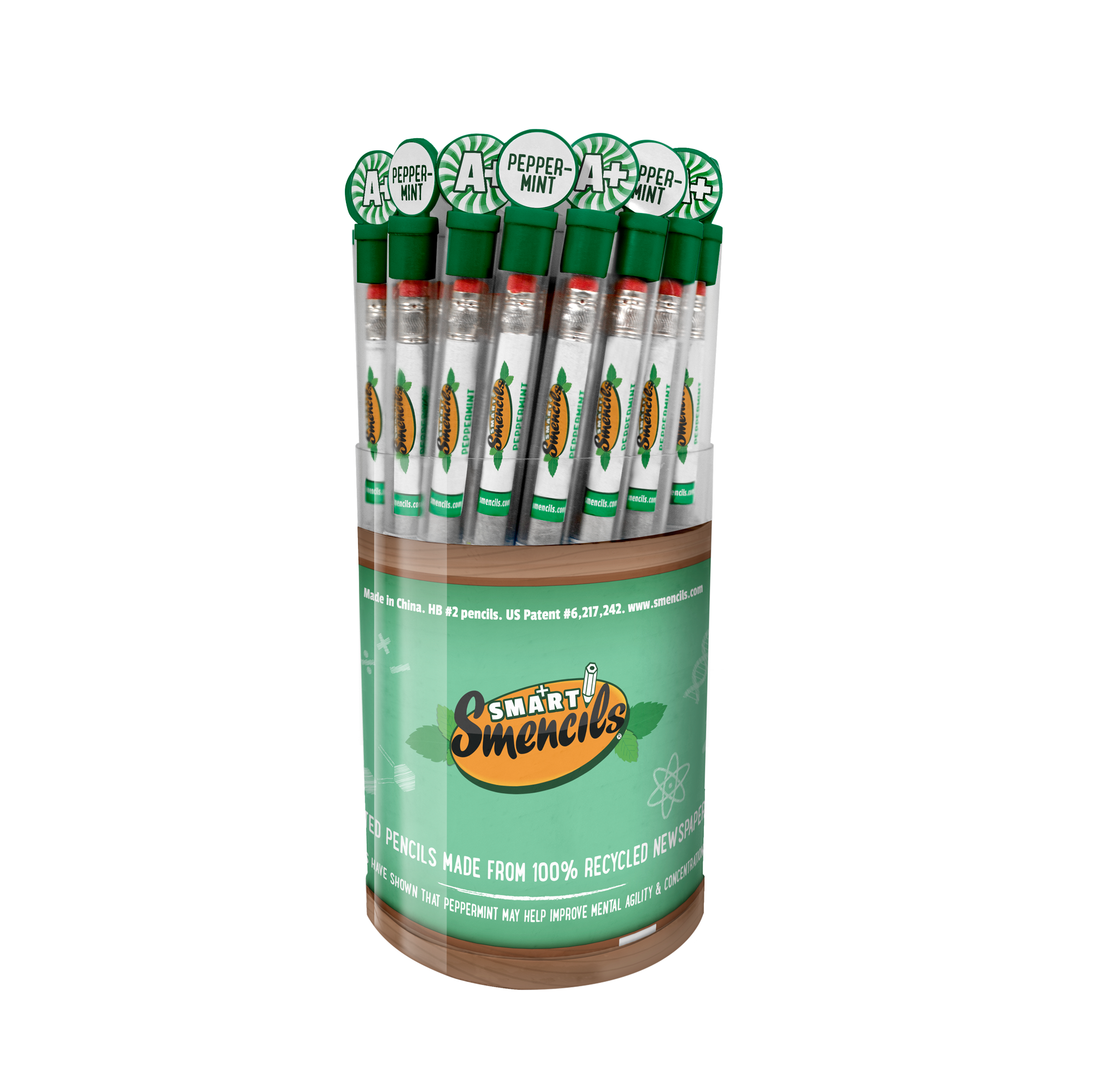 Details
*Minimum Order: 1 case (300 Smart Smencils)
*6-50 ct. Buckets per case
*Peppermint Scented Smencils
*Each SMART SMENCIL comes in its own corn based biodegradable freshness tube

* Suggested Retail: $1.00
*Your Cost: 60-cents per Smart Smencil
*NO RETURNS
Smart Peppermint Smencils
Item # Product 27
Price per Case: $186.00
Quantity: 300 Smart Smencils per case
Description
SMART SMENCILS- Improve Test Scores.
Add a little "PEPPERMINT" to your next fundraiser
Studies show that peppermint has been shown to help improve mental agility and concentration. So now you and your students can have the benefits of peppermint during test taking. The #2 graphite writing cores used in Smart Smencils are the same as those used in most common pencils and are acceptable for use on computer scanned test sheets.
*School Administrators: Order SMART SMENCILS and give them to your students before taking tests.
*No Returns